Pastor Paul Ekwe Prophesied TB Joshua's Death One Month Ago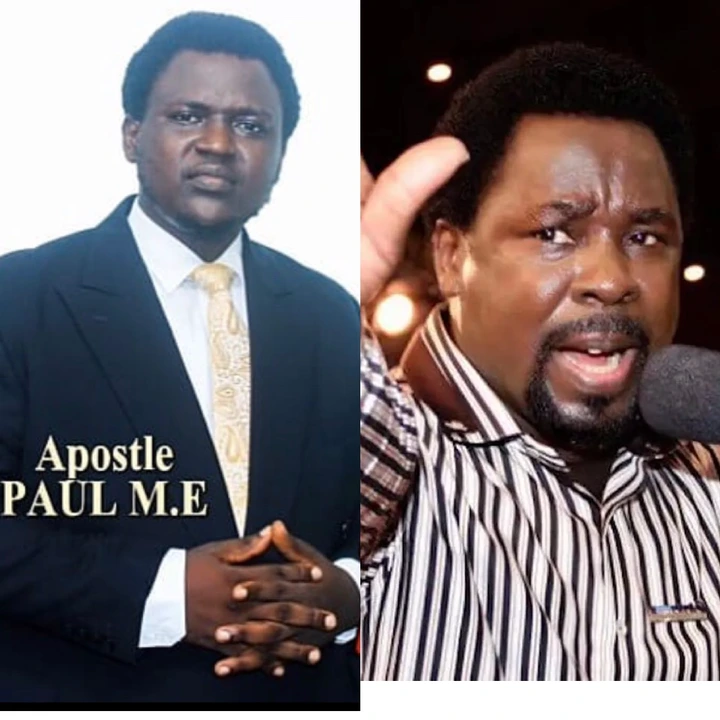 There have been a lot of reactions online, after the video of a pastor, Prophesying the death of TB Joshua, surfaced online. A lot of people could not believe that someone already prophesied the death of the late prophet.
The pastor who prophesied TB Joshua's death is known at Pastor Paul Ekwe. He has an Instagram account and also a Youtube channel. He made a video on his Youtube channel, one month ago and titled it "ABOUT PROPHET T.B JOSHUA, WHAT I SAW, THE END TIME | By Apostle Paul M.E".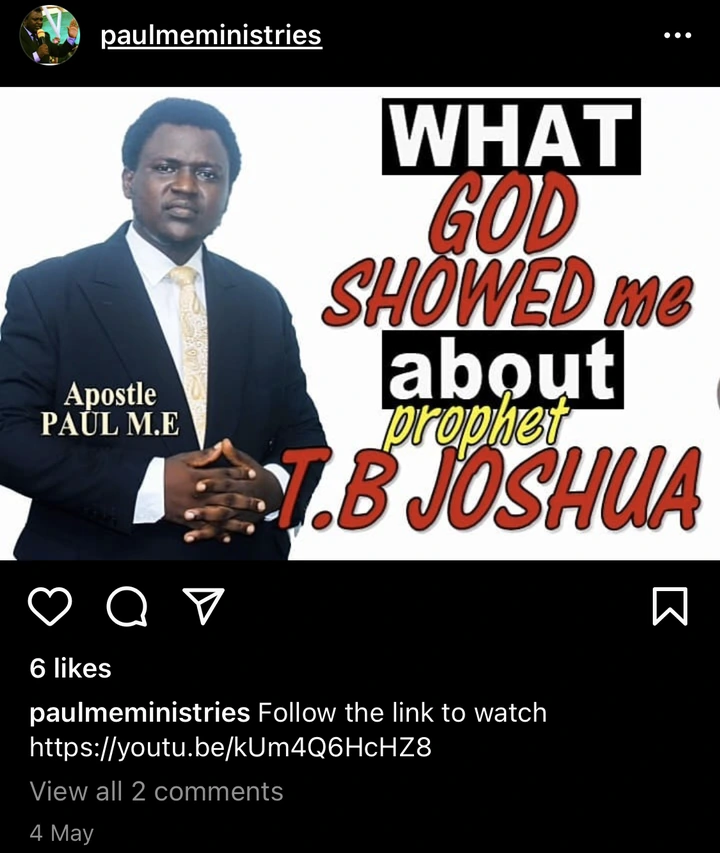 This was the video he uploaded on his Youtube channel. He talked about what God revealed to him about the late prophet TB Joshua.
Pastor Paul Ekwe said in his video, that he saw Prophet TB Joshua ascending to heaving. In the vision, he saw six angels that were sent from heaven to receive Prophet TB Joshua. The angles surrounded him and he was in the center.
He added that the six angels where ascending to heaven with TB Joshua. He also made it known that he saw something like a football trophy in the hand of the prophet. 
He said TB Joshua had a trophy in his hand, as he was ascending to heaven.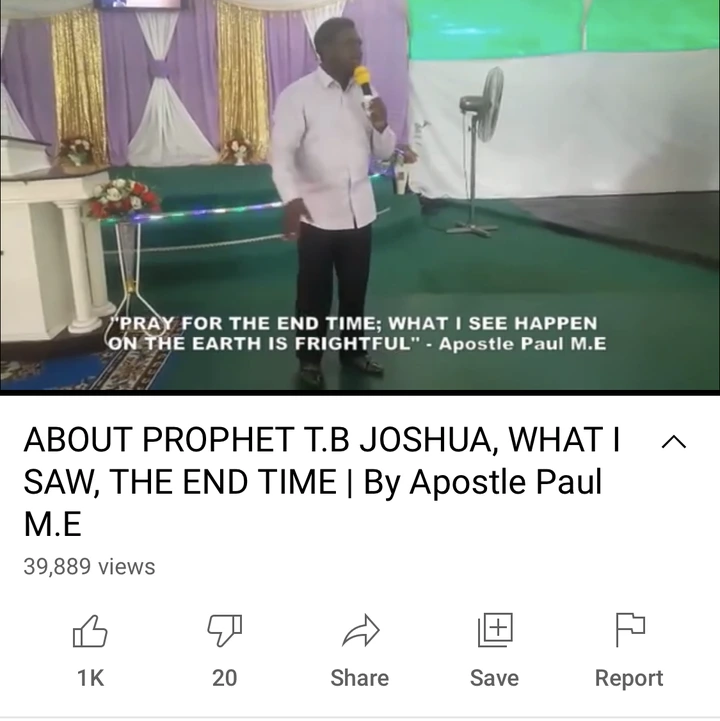 This prophecy video, made by Pastor Paul Ekwe was published on his Youtube channel, on the 4th of May, 2021.
Prophet TB Joshua died on Saturday, which is on the 5th of June, 2021, after concluding a program with his family in Lagos. The death of the late prophet have been getting a lot of reactions across many social media platforms, as he is a well known man of God.
This prohecy video made by Paul Ekwe has also gained a lot of reactions online, after it was reposted by a popular blog on Instagram.
People are saying that it is a proof that God is truly alive and everything happened for a reason.
=============