Gov. Bello Boasts Of Turning Over 2,000 To Millionaires In Kogi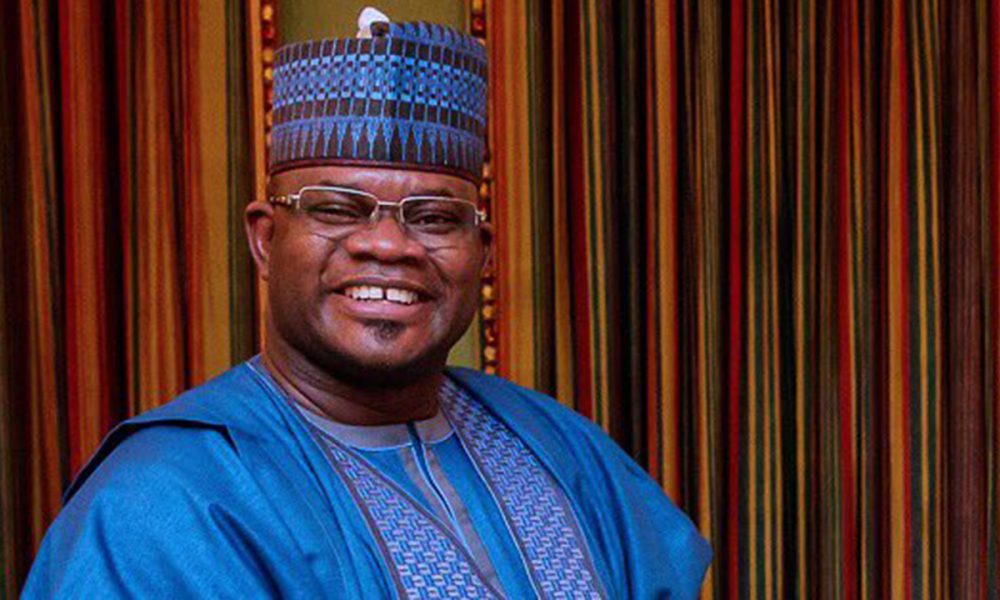 The Kogi State Governor, Yahaya Bello on Friday boasted that he has successfully made more than 2,000 persons millionaires in the state since the advent of his administration in 2015.
Gov. Bello stated this in Abuja while answering questions during the "Second Annual GYB Seminar for Nigeria's Political and Crime Correspondents," 
"We have made nothing less than 2,000 millionaires in Kogi," Bello said.
He was answering questions about his promise to produce millionaires just as President Muhammadu Buhari has done.
The fresh submission comes just a few days after the Kogi Governor promised to uphold the legacy of President Muhammadu Buhari by making Nigerian millionaires if elected President in 2023.
The All Progressive Congress, APC governor stated this on Saturday when he officially joined the 2023 presidential race.
Bello said on Saturday that his administration as president of Nigeria, if given the chance, will produce no fewer than 20 million millionaires by the end of 2030.
Speaking further on Friday about his presidential plans, Bello said he intends to pick a female running mate if the party allows him a free hand.
He said this will afford him the opportunity to ensure the emergence of a first female vice president in Nigeria if he gets the APC ticket and goes ahead to win the presidential election.
On his choice of VP, he added: "If I am given the free hand to choose, I will not leave the constituency of my mother. I would love to have the first female VP in 2023." (Naija News)
============